Marathon Mahi – April 1, 2018
On this Easter trip we set out to target Mahi.  Pointed the World Cat south looking for weeds or debris.  Big temp break at about 400 and scattered weeds.  Stopped by a couple a floaters with only jacks and a small triple tail that did not want to eat. Finally came upon a nice weed line at 690 and we set up the spread going west.  Put out a couple jet heads and a couple skirted hoos. Trolled for a while before first knock down which was 19 inches. Saw some peanut schoolies so we trolled back and forth in this area for a while. Make the turn back west and the right long pops the clip but spits the bait. Todd grabs to rod to check the bait and then it gets slammed again.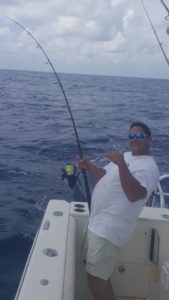 Big dolphin jumps so we clear the lines. This one puts up a hard fight and does not want to come to the boat.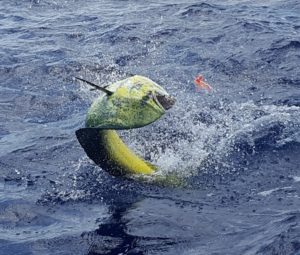 Finally get it boat side for a gaff shot and in it comes.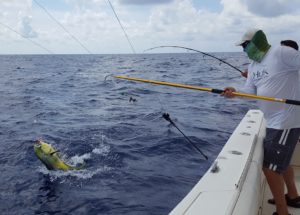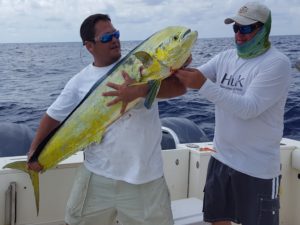 After some high fives we set up the spread again still working circles around this 1 mile area.
We were able to pick up two more keepers.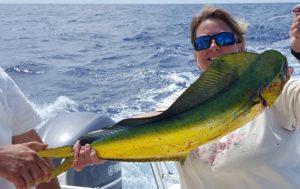 It was a wonderful Easter day trip.
With the Target Acquired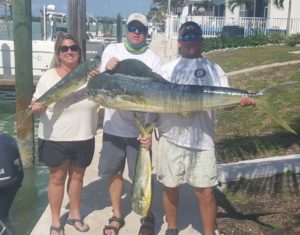 Great day of fishing in Marathon