Marathon Slammer and Tuna
Winds laid down enough for a run to the Marathon Humps for someone who has never been there after fishing in the keys for over 20 years. Stopped at a floater on the way but only saw a small triple tail. Got to the humps put out a spread of three and headed toward some birds. Before we even catch up to them, we have a double on and put two BFTs in the box. Reset in some scattered weeds and head to the birds. This time the right goes off, the reel is screaming, and then we see a good-sized dolphin jumping. Ben works it to the boat, where she jumps and puts on a great show boat side. Finally, in gaff range and we have about a 20lber in the box, his biggest dolphin.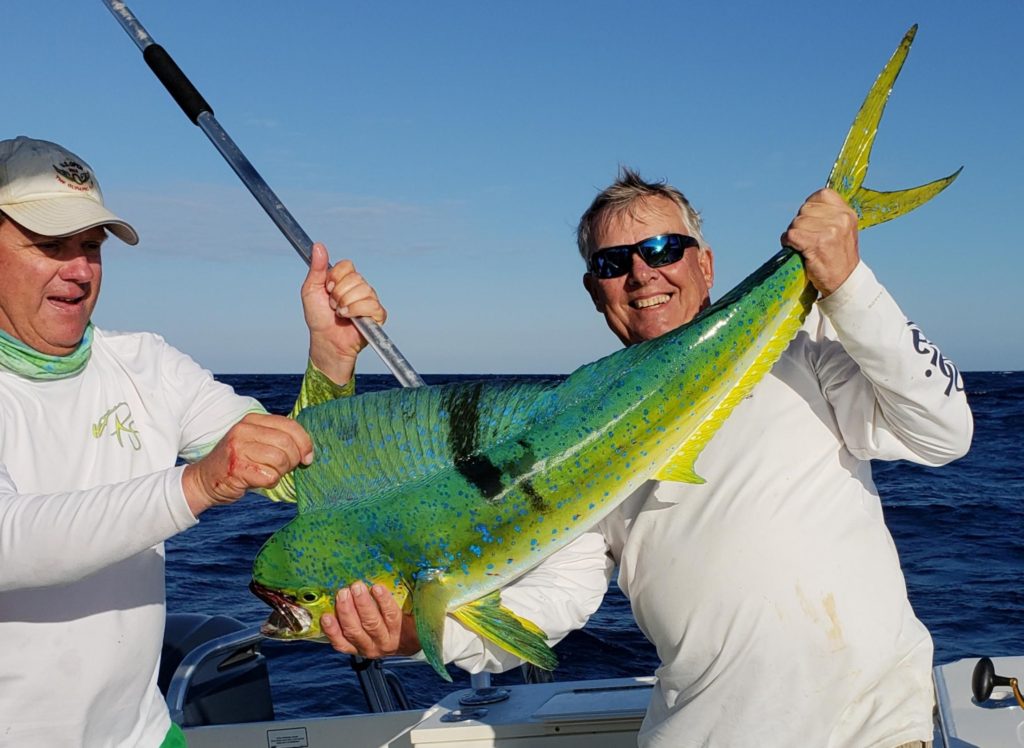 Turn the World Cat back towards the birds and try to find the bull. Troll right to and under them and we have a double on. This is not a dolphin but two more tunas. We keep working this area and have a couple big fish on, but they broke free before we could ID. There are scattered weeds all over but we keep trolling with several double hook ups. One of the passes produced a fight that was much stronger and lasted longer than most.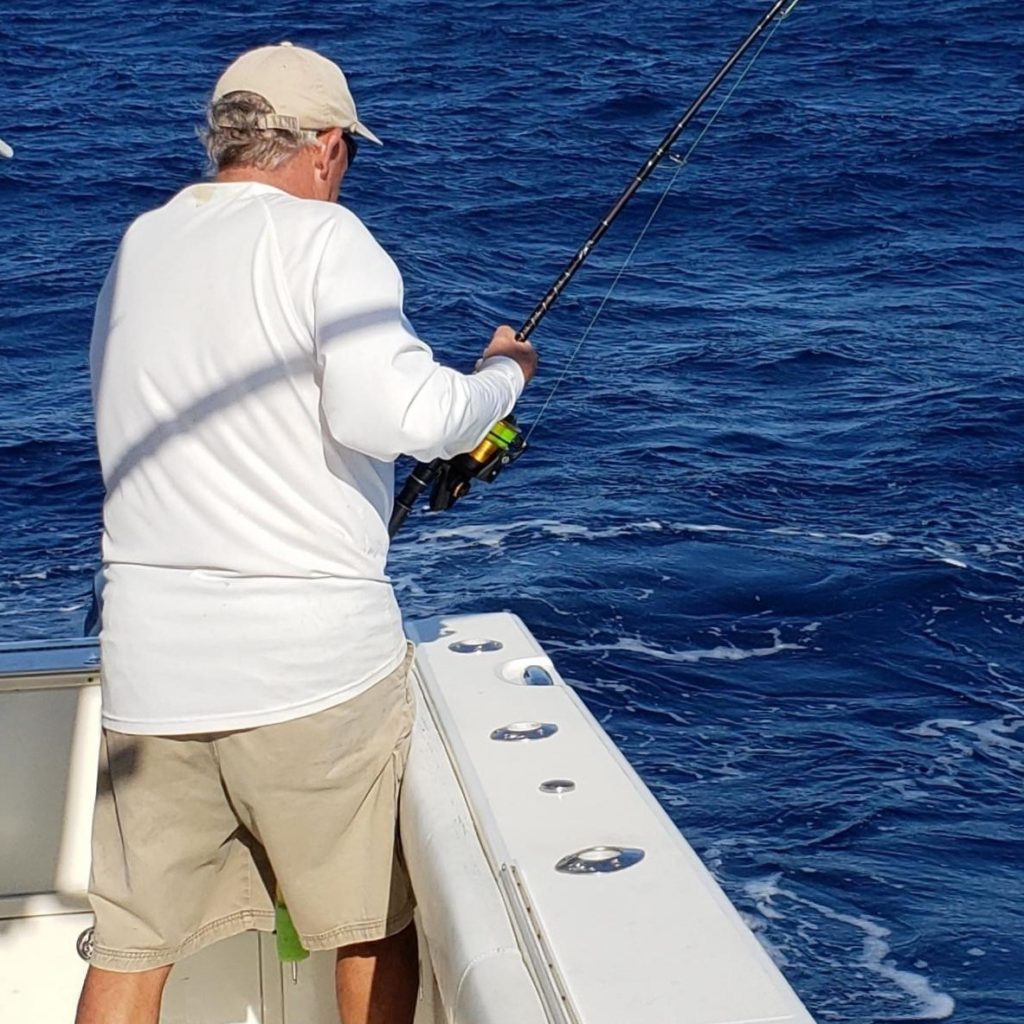 Ben brings in a nice 10lb tuna to add to the box. A few more passes and in about 3 hours we have 26 tunas and a mahi. We also had hooked up to something big that we could not turn. Chased and fought it for 40 minutes before the line broke. The north winds started picking up, so we turned and headed for the dock. It was first time to the humps for one and a personal best mahi for the other.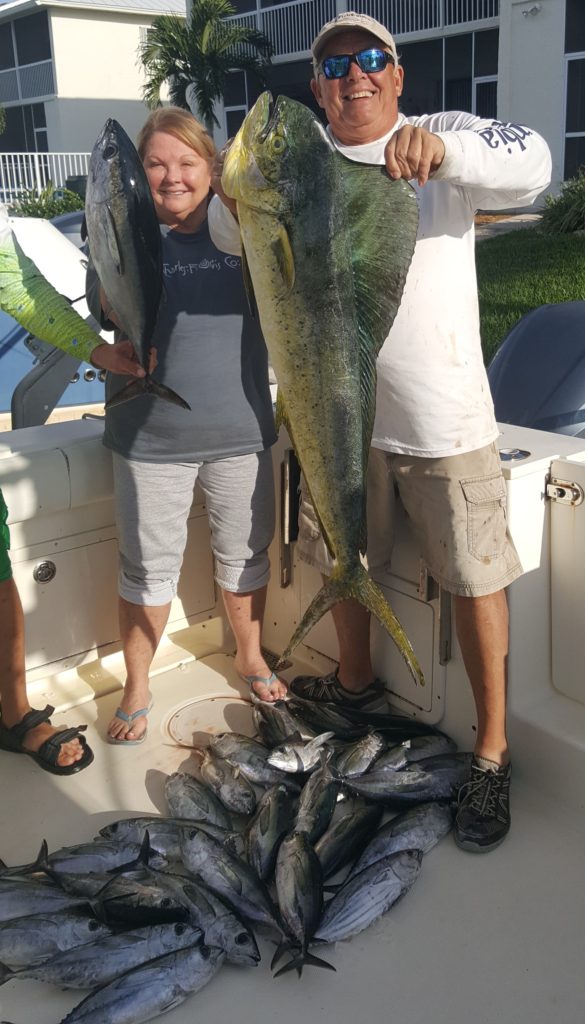 Great day of fishing in Marathon