Marathon Hump – BFT and Mahi
Had a couple of trips into the gulf for kings, sharks and macs when it was too rough oceanside. We did get offshore and was able to make to the humps a couple times. Saturday had some folks from North Carolina making their first trip to the keys and wanted to fish the hump and catch a dolphin. With 4-7' seas the running and gunning for Mahi was going to be a little challenging. The World Cat powered thru the sometimes cresting waves and got us safely out there and back. I was in the tower watching for weeds or something fishy. Finally came across some weeds in 650 and set out the spread. Trolled for about 20 minutes before the 1st knockdown. Jonathan was first on the reel and began working the jumping mahi to the boat. This guy was 24" and being the first fish, it went into the box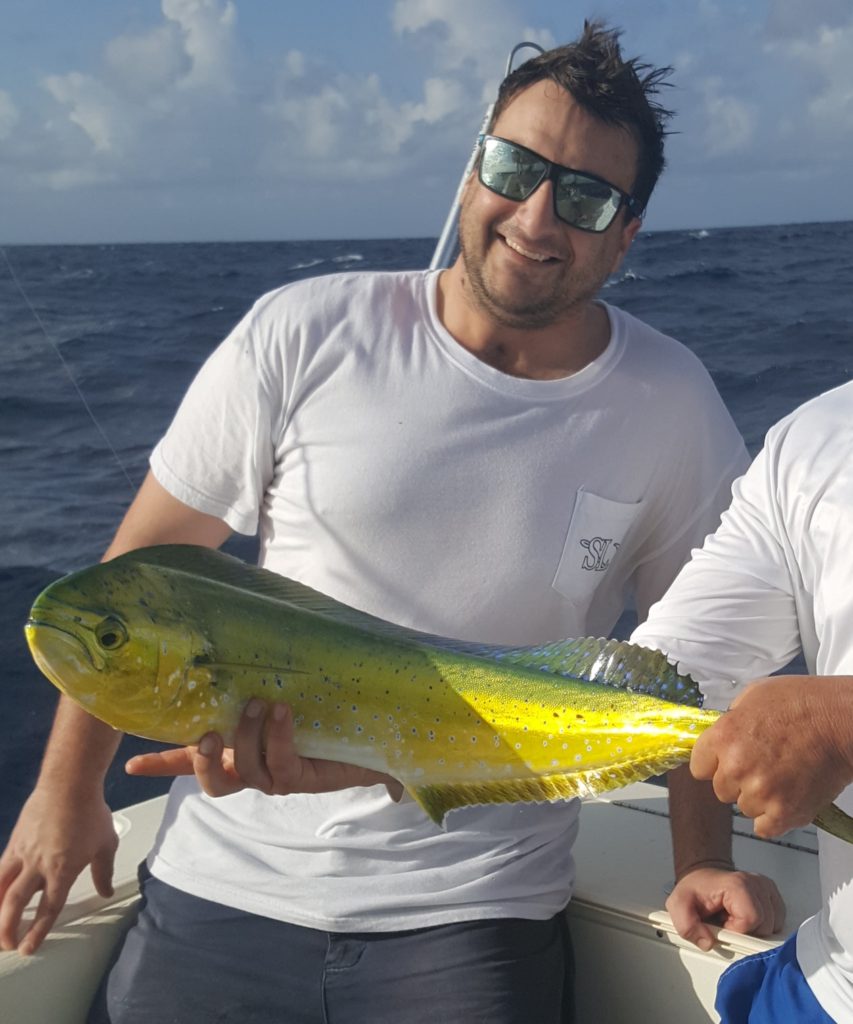 Worked this area back and forth catching 6 mahi putting 2 on ice, 24" and 29". Even with an injured wrist she got this little guy in. The smaller ones went back in to grow up.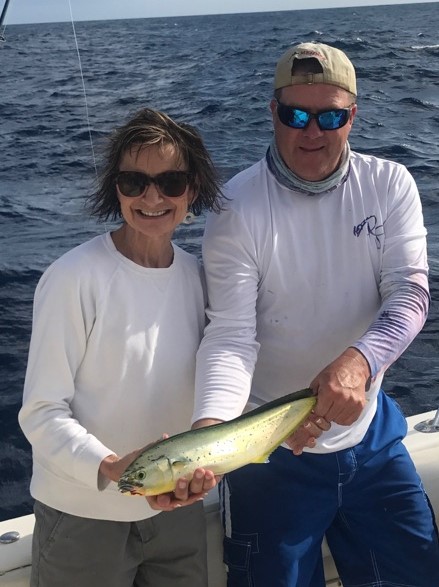 With dolphin checked off their list the hump was up next to put some tuna in the box. Turned the cat south and when we arrived there was only one other boat there. Conditions were rough but we put out a couple lines and the BFT cooperated. Made several passes and put plenty of blackfins in the box. On the final pass heading north we hook into something bigger. Jonathan has already reeled in 12-15 BFT in rough seas and this fish is wearing him out.
Finally get him to the boat and it is a nice sized Skip Jack.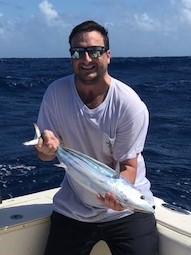 This was a good end to the day and they have fresh fish for some great meals.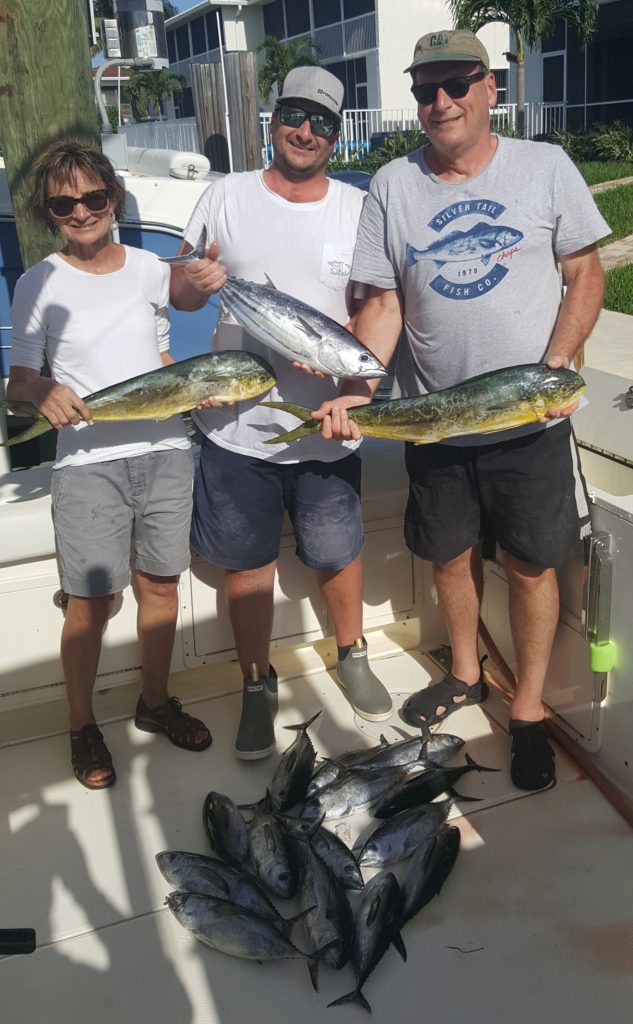 Great day of fishing in Marathon