Marathon Sword, BFT & Rose
Great couple days offshore, goal was to find some Black belly rose spots and deep drop for swords.
First thing troll 180-300 looking for wahoo or BFT. Bite was slow but steady and picked up a few BFTs.
Next was to stop and search for some new Black Belly Rose fish spots.
First two accomplished.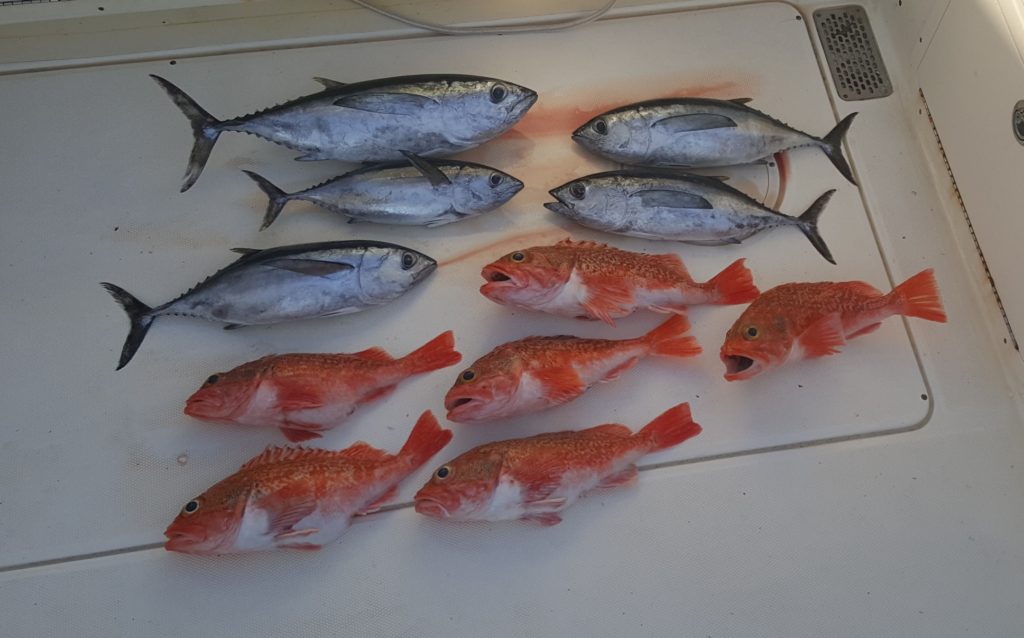 Last was to make a couple sword drops. No bites.
Next day bypass 200 troll and out to find more rose fish spots and spend more time dropping for swords. Came across a floater and picked up a 24" mahi. Went to a couple rose fish areas but current made it difficult to keep 10lb weight on bottom. We did pick up one and with a mahi and black belly rose fish in the box it was on to the sword grounds.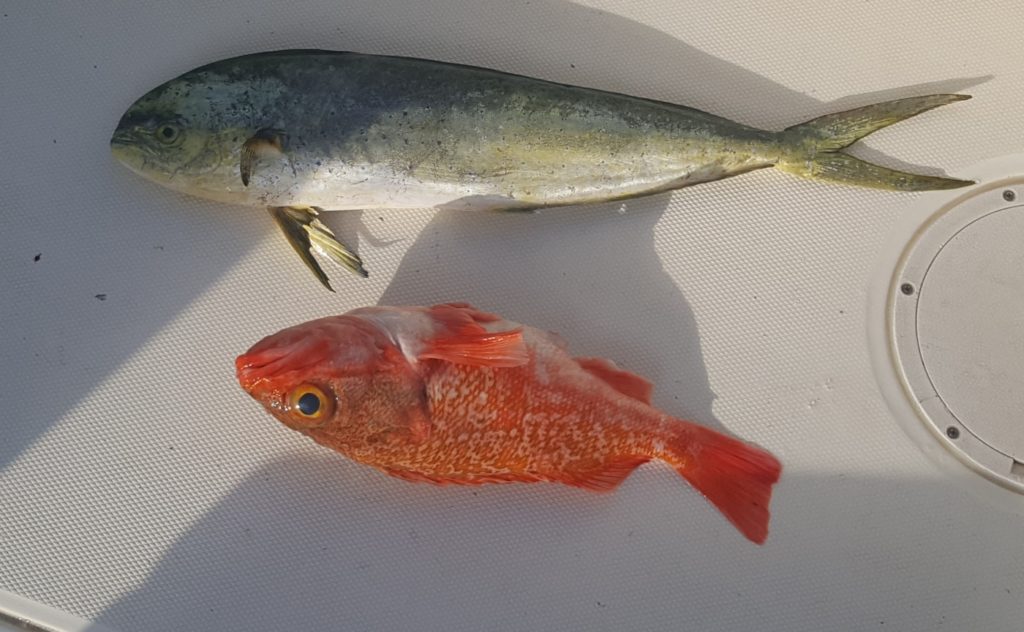 We made a short first drift to set our course. Half way down our second drift we get bit and it is game on.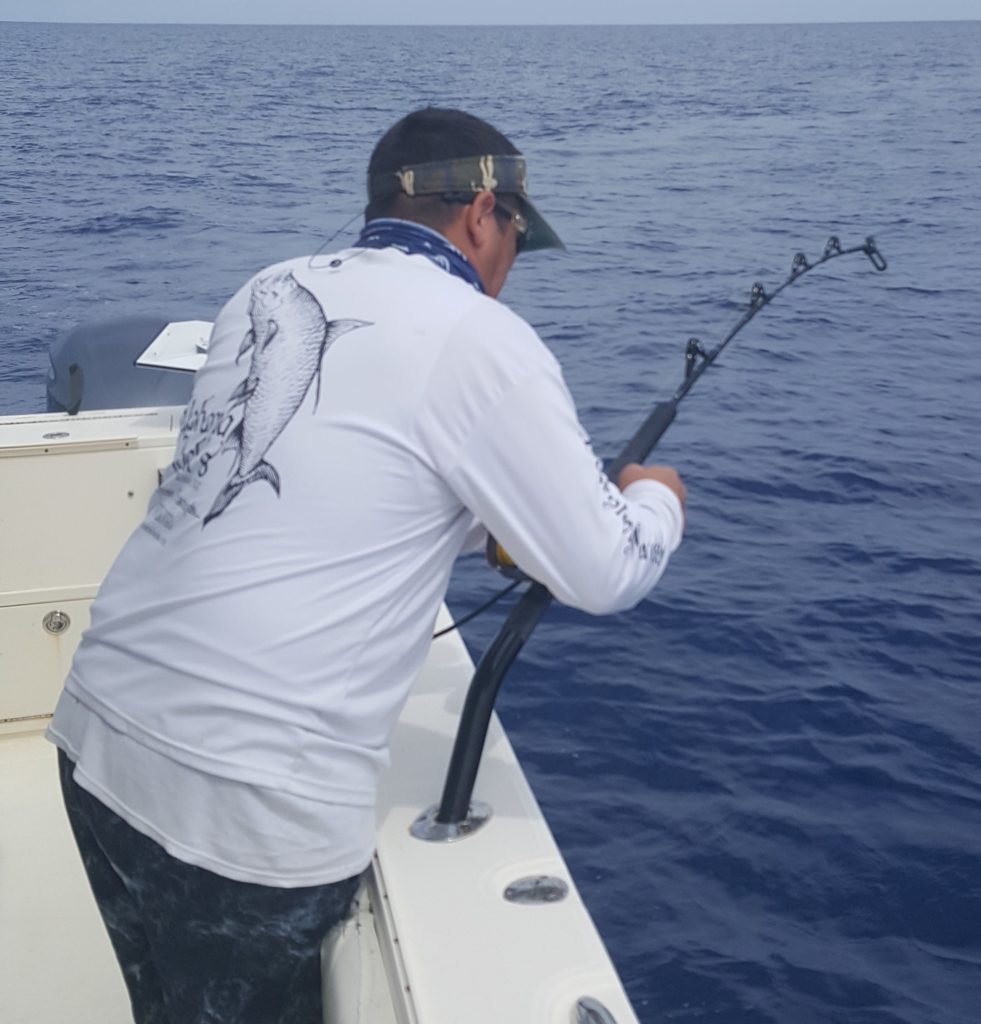 It was a good puller but on the small side. We carefully work it to the boat and once we are sure it is legal, gaff and over the rail.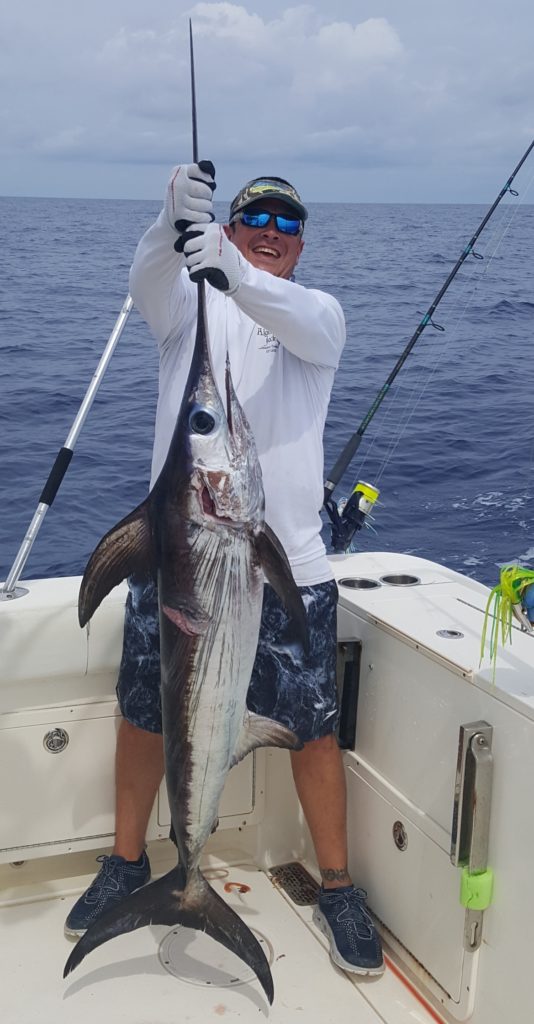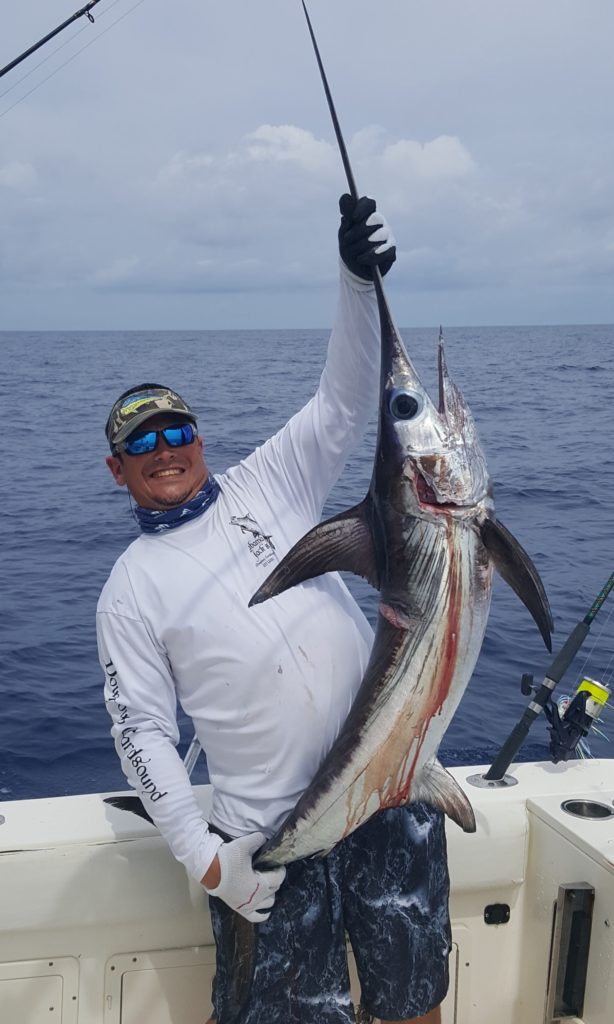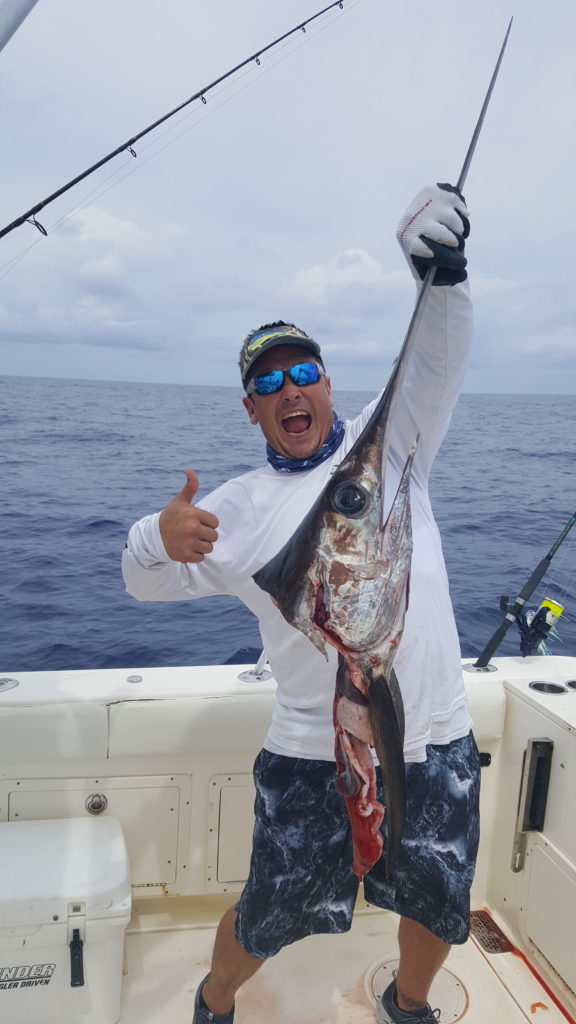 Made to more drifts and got one hooked up but came loose after fighting it for 1000'.
BFT were in 230 and Sword in 1720. Great day of fishing in Marathon