Easter provided a great day to get offshore. Got an early start for teenage boys and headed straight for the humps. Trolled with two to three in the spread and got several hook ups and BFT in the box. We did get one BFT that went 22lbs.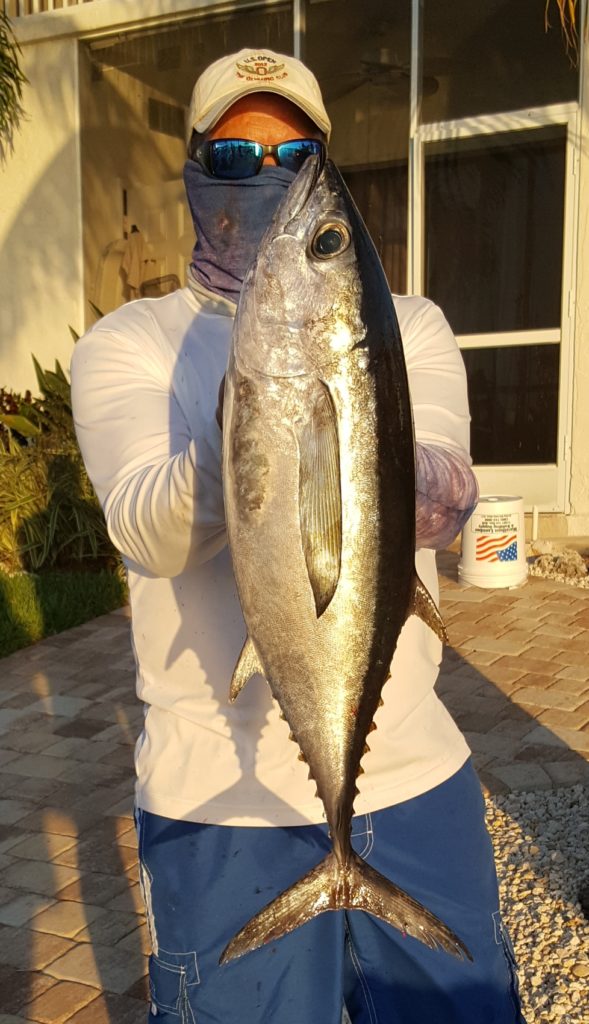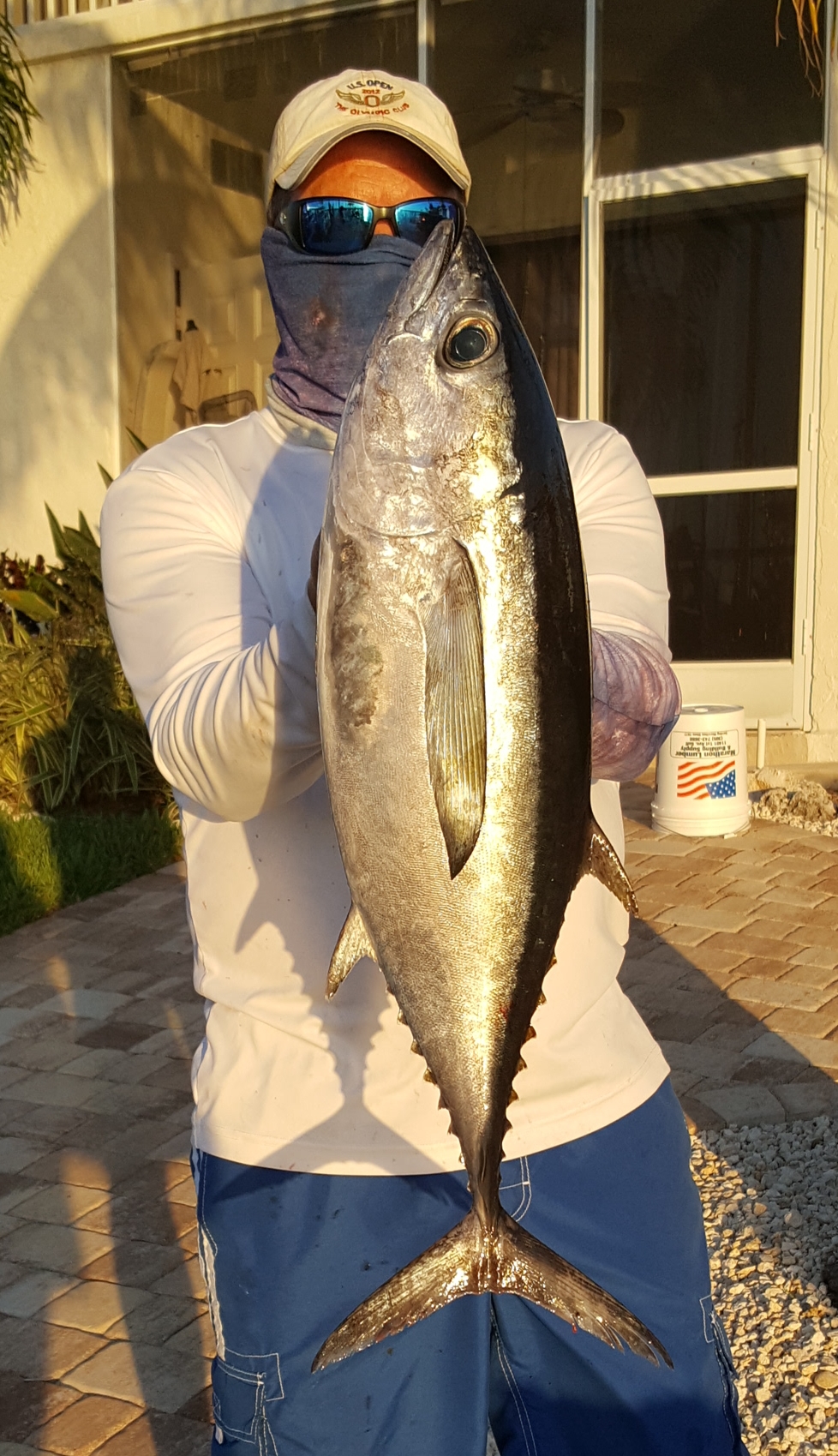 Next was to search thru all of the scattered weeds to try and find a line. With not much formed up we picked off a couple peanuts and one 26" mahi.
Finding no birds and no pattern it was off to deep dropping for sword. With limited 16 year old patience we were only going to make 2 drifts. First one nothing, second we get a bite. It was light but something was one. Slowly work it up and was not a sword but a new species – pomfret.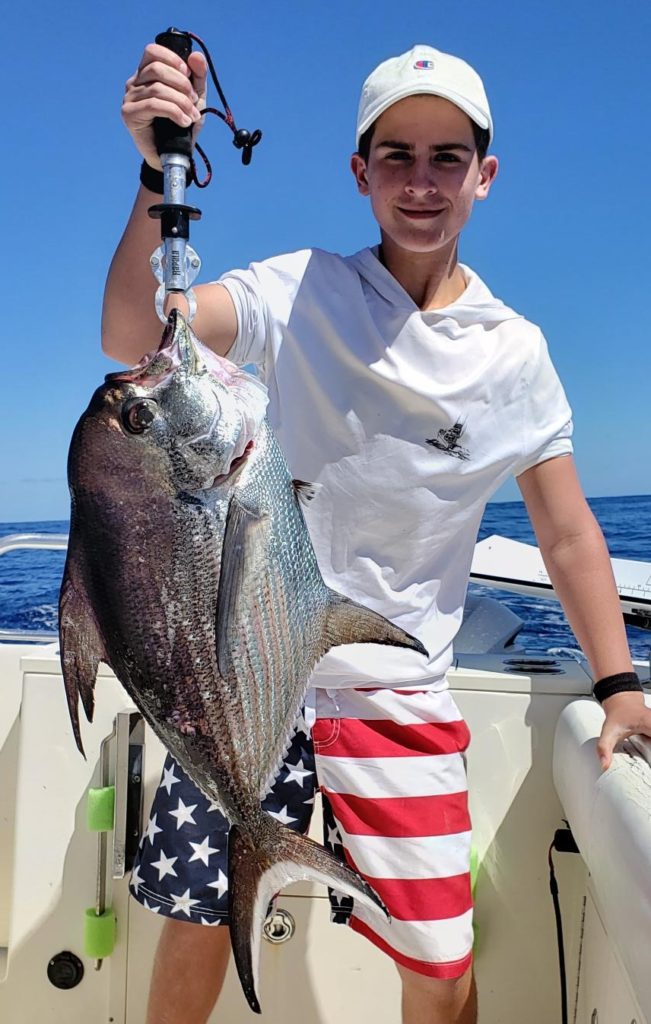 .
Next was to hit the Black Belly Rose fish area to try and pick up some good eats. Made three drifts and got 2 rosies and three green eyed sharks. We later learned that this was a new species that was identified last July.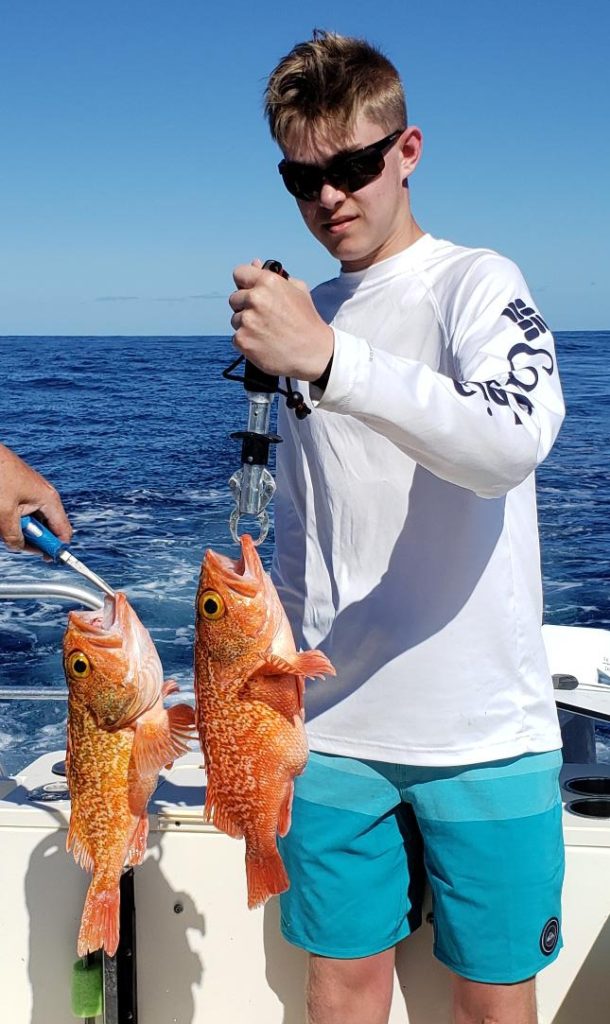 .
Had some calm seas and a good variety of fish. They boys learned some about fishing and we put some good eats in the box.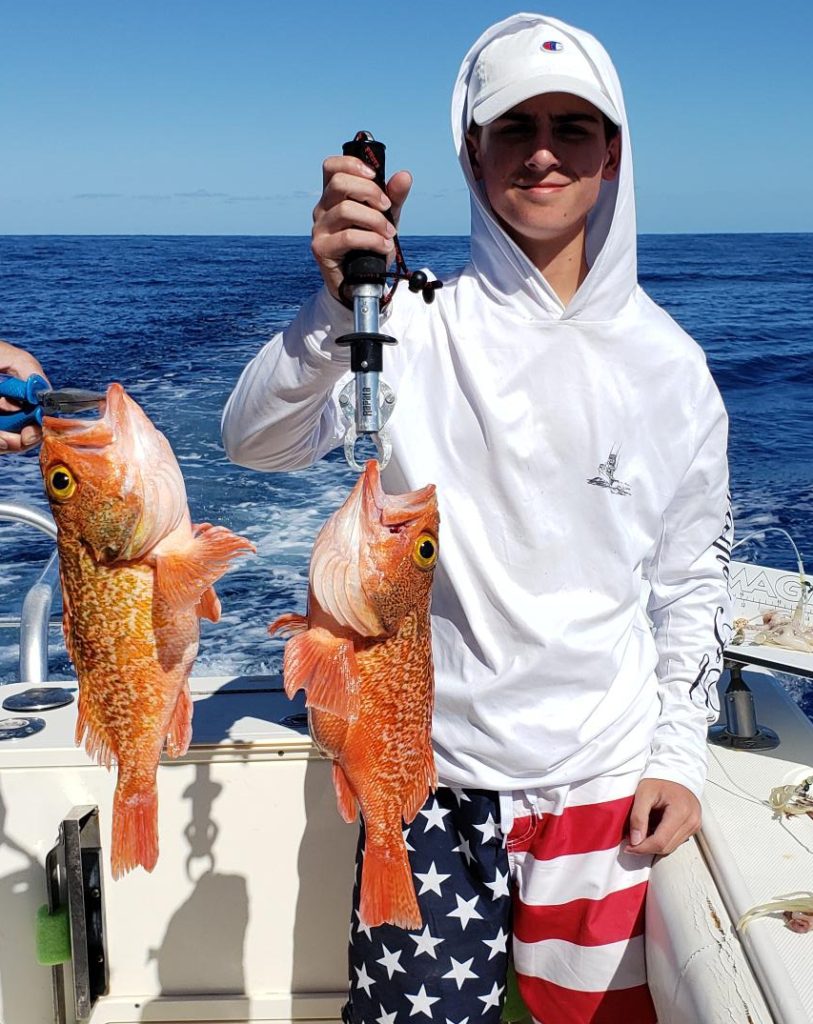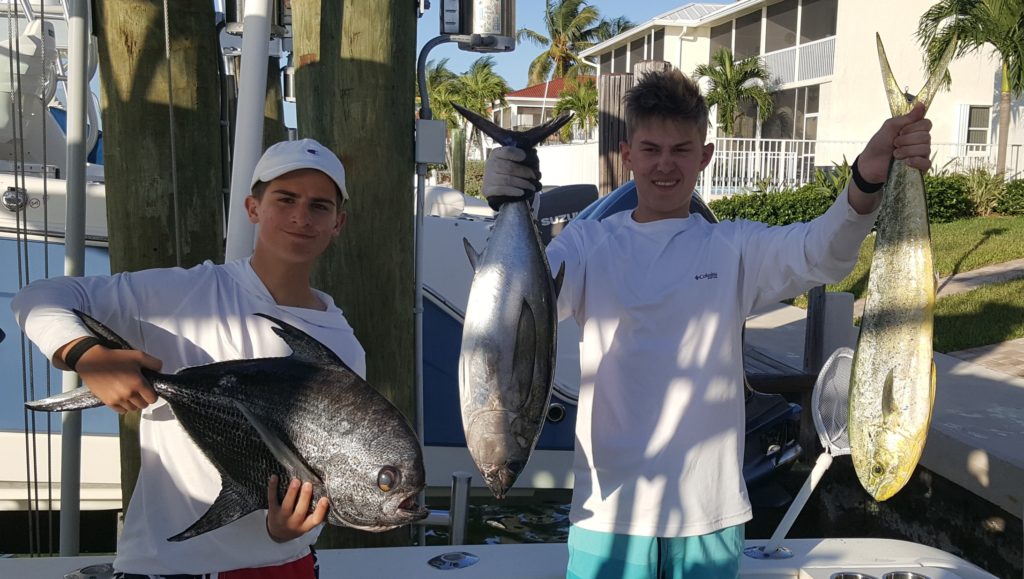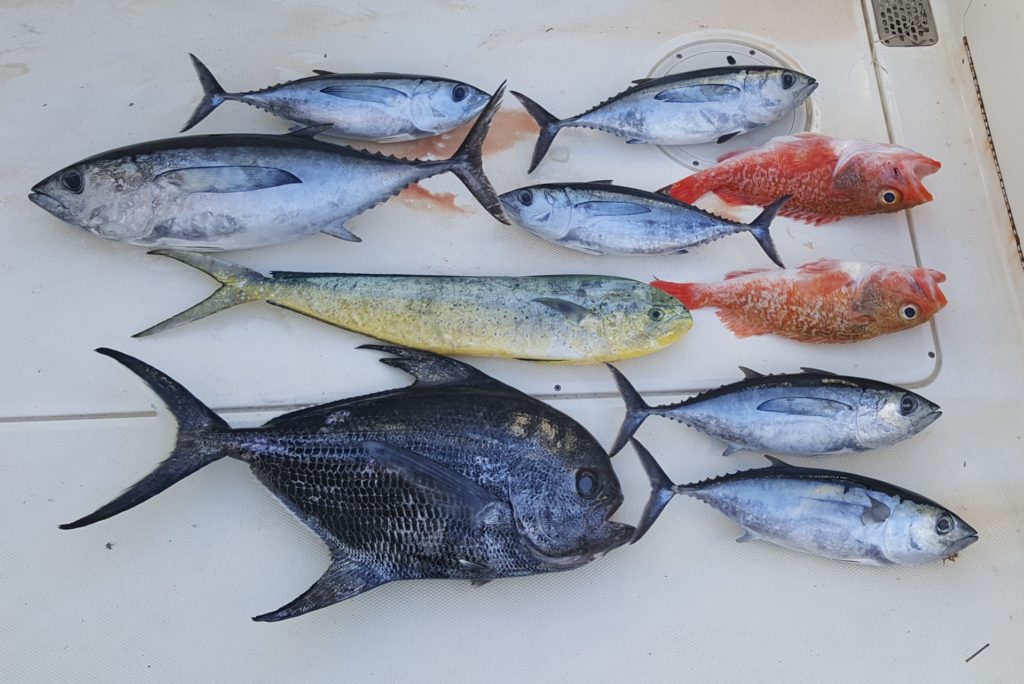 .
Great day of fishing in Marathon